Hiring seasonal workers is essential for employers in need of extra talent during the festive season. If your organisation depends on seasonal hiring to augment your workforce, it is vital to efficiently source, recruit, and onboard your seasonal hires to ensure you are staffed during the busy shopping period.
Without a well-designed seasonal hiring program in place, employers risk going understaffed for the festive period, or for other times of the year when a business reaches a peak. In this article, we will walk through how an RPO provider can help you hire talent for the busy season and equip you with tips on building a seasonal hiring pipeline.
What is a Seasonal Worker?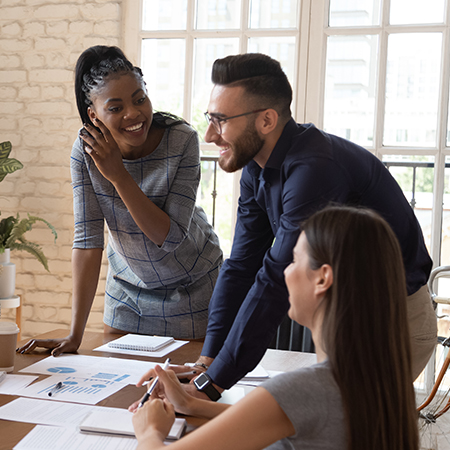 A seasonal worker or employee is one who works for a short period to meet seasonal peaks in demand. This might coincide with annual seasons, like summer travel peaks, or with festive seasons.
Employers that use seasonal hires typically need assistance at the same time each year, for example as lifeguards or lawn care workers in the summer or retail workers or delivery drivers in the winter. When hiring seasonal workers, you can hire them on a part-time or full-time basis depending on your needs.
What are the Benefits of Hiring Seasonal Workers?
Here are some of the benefits of hiring seasonal workers:
Extra Hands When You Need Them: When a business reaches its peak season, seasonal workers provide you that extra help fast when you need it, without the investment required for full-time staff.
Assist Full-Time Staff: Your seasonal employees can help alleviate the load carried by your full-time employees. This can improve morale for your permanent workforce, because they have the support they need during peak times.
Low Risk: When you hire a permanent employee, you don't always know if they'll be a good fit for the job. Seasonal employees are only hired for a short period, if they aren't a good fit, the impact to your business will be minimised.
Potential Talent Pool: On the other hand, if you hire a seasonal employee who works out well, you might be able to offer them a permanent position when one becomes available. It's a trial run that works as a recruiting method for permanent positions.
Better Seasonal Hiring Begins with Crafting Better Job Descriptions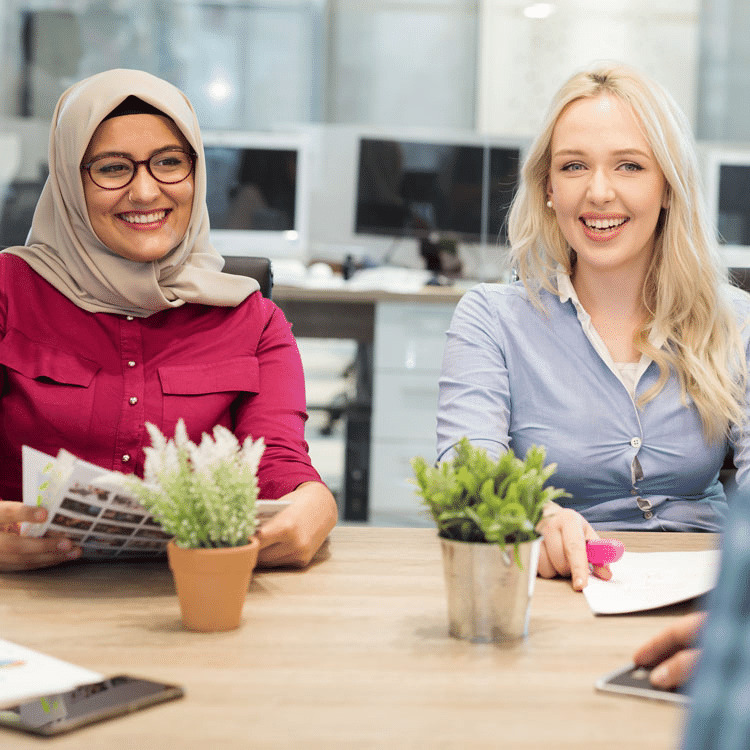 Writing job descriptions for seasonal positions is different from temporary, full- and part-time roles. It is important that your job descriptions accurately reflect the nature of your open positions, so candidates know ahead of time if they should apply.
For example, many seasonal roles are in warehouse and logistics setting and may require candidates to work in a more physically demanding environment. Major retailers and logistics companies are in serious need of seasonal workers with John Lewis looking to fill 14,000 roles, including shop assistants, warehouse workers and delivery drivers, and the Royal Mail hoping to add over 20,000 seasonal sorters and carriers.
To better understand the nature of the seasonal jobs for which you are writing job descriptions consider spending time shadowing workers in the relevant seasonal positions. What's more, COVID-19 has made many employers become more familiar with video interviewing, however, the idea of leveraging videos to enhance your employment marketing and employer branding is sometimes overlooked.
Job descriptions can be bolstered with video. A seasonal job posting could include a short video of a hiring manager describing the job and what they are looking for in a seasonal hire. Your video can even include examples of workers performing the most common tasks required to give candidates an accurate idea of the work involved.
How RPO Can Help
RPO providers can help employers conceive of and create a talent attraction strategy that considers both the needs of employers and the needs of seasonal hires. Through a data-driven approach to talent advisory and recruitment marketing, they help you showcase what makes you a seasonal employer of choice.
Sourcing Seasonal Hires
Recruiting seasonal employees begins with mining a verdant source of seasonal workers. Employers should look for candidates such as students and other demographics looking for short-term employment opportunities. For example, consider recruiting recent graduates who are taking time to figure out what they want to do long-term is one way of sourcing seasonal talent. Often, these candidates prefer the temporary nature of seasonal work compared to a longer-term commitment.
Moreover, hiring candidates with a seasonal work mindset can help you keep them around for the full season or even retain them for next year.
When sourcing seasonal workers, look to hire people who want seasonal work including:
Retired workers
Workers looking for extra work during the holidays
Stay-at-home parents who want to work while their kids are in school
Students who are on holiday break
How RPO Can Help
Many RPO providers have talent pools and networks they can tap into to source the right candidates for seasonal positions. RPOs also have experience building talent pipelines from the ground up and can assist employers in creating a sustainable seasonal hiring program that delivers year-in-year-out.
RPO partners also offer technology expertise to help you track, measure and optimise your seasonal hiring campaign by showing which channels and recruitment marketing messages are yielding the best candidates. They can help you with recruitment analytics so you can see your recruitment funnel at all your sites in a centralised dashboard.
Managing High-Volume While Hiring Seasonal Workers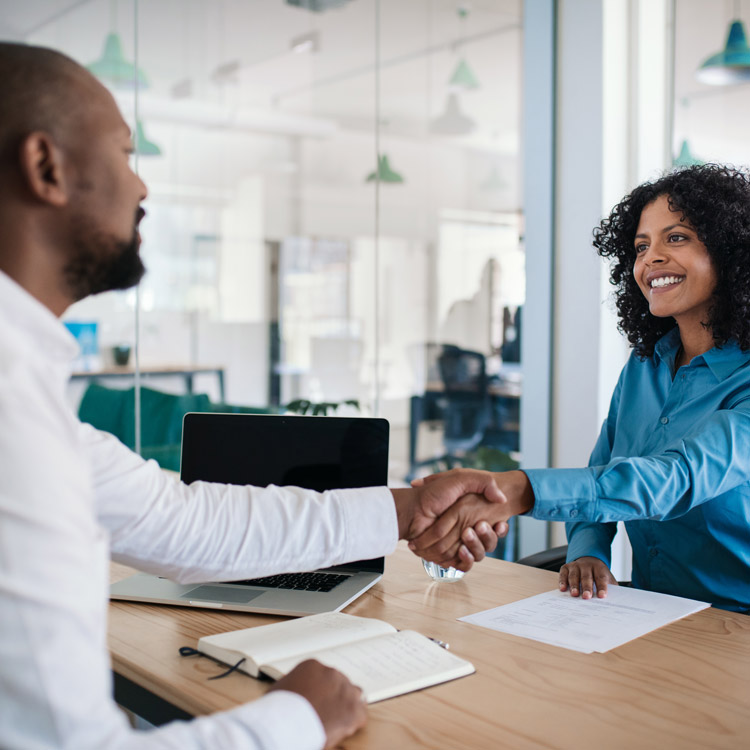 Many employers in need of seasonal hires require a large volume of talent to keep up with peak demand. High-volume hiring at its heart is a problem of scale which requires optimising your time and recruiting spend. Recruitment automation can help you reduce the manual workload on your recruiting team and hiring managers while keeping your visibility on all of the candidates progressing through different stages of the interview process. Automating certain steps, such as screening and triggering assessments, allows recruiters to focus their time on higher-value, strategic work.
How RPO Can Help
An HR outsourcing solution such as RPO provides employers the ability to scale up seamlessly as seasonal hiring demands shift. With an internal talent acquisition team, it may be difficult to scale up hiring quickly enough to handle a higher number of hires and then scale back down when hiring volumes shrink. What's more, recruitment technology platforms such as PeopleScout's Affinix can help you automate your recruitment program and create great high-volume hiring efficiency.
Never Neglect Your End of-Season Plans
How you end a relationship with seasonal hires can help with next season's hiring. Here are a few things to keep in mind at the end of the season:
Availability: Ask outgoing seasonal employees if they would be interested in returning next season. Some workers design their needs and lifestyle around managing seasonal and temporary jobs, and they may be looking for another opportunity next year.
Exit Interviews: To learn from successes and drawbacks, hold exit interviews with seasonal employees, regardless of how long they worked with you. Having informative feedback can help streamline next year's efforts.
Permanent Talent: Tempting as it may be, you likely won't have the means or the resources to bring every seasonal employee on full-time. However, keep an eye on exceptional workers whose mix of soft skills and talent would be excellent fit as vacancies come open during other parts of the year.
How RPO Can Help
An RPO provider can help organise your offboarding efforts at the end of the season by assisting in exit interviews, managing your seasonal worker database as well as hiring top performers to permanent positions. An RPO provider's ability to scale down engagements quickly means the process can be seamlessly executed so that you can resume business as usual.
Are You in Need of a Seasonal Hiring Partner?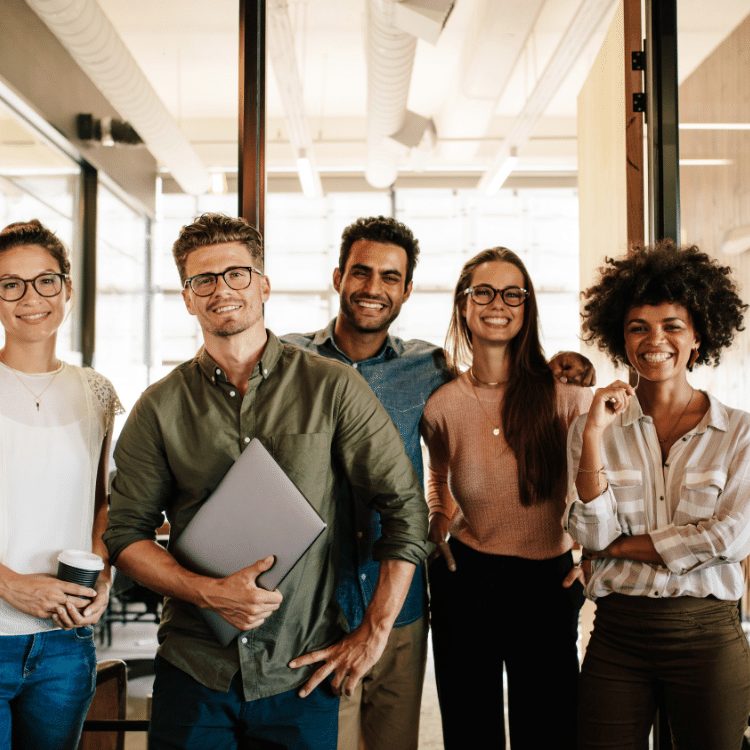 When it comes to maintaining your seasonal operations and providing excellent customer service during your peak months, hiring seasonal employees can help keep your business moving.
Whether you are in need of seasonal recruiting or a permanent talent solution, employers in our new world of work face rising recruitment challenges. An outsourced recruitment solution like PeopleScout's high-volume RPO and Total Workforce Solutions can help you stay connected with talent and provide hiring resources that will add immediate value to your talent programs.