OUR TOOLS WILL ALLOW YOU TO ATTRACT AND RETAIN MORE DIVERSE TALENT.
It's well known that organisations with diverse workforces better understand their customers, adopt a more rounded approach to risk-taking, make better decisions and, ultimately, perform better than those without.

Our Diversity Data Dashboard helps you understand the diverse talent you're attracting and what's happening to that talent in your recruitment pipeline.

We recognise that encouraging greater diversity isn't about lowering your expectations. It is about putting you in a position to hire the best talent from the broadest pool.

According to Forbes, "those who embrace diversity will be more likely to prosper, and those who ignore it will be more likely to fail".
IMPROVING DIVERSITY, EQUITY AND INCLUSION IN THE WORKPLACE
Regardless of the current state of diversity and inclusion within your organisation, gaining a better grasp of where you are, where you need improvement and how to find the right path forward on your diversity journey is crucial.

In this ebook, we explore how organisations can develop a workplace culture in which every employee feels valued.

View our recent US based e-book here.

HOW ARE THESE FACTORS BEST DELIVERED?
We are focused on delivering to your objectives, using our D&I dashboard you'll be able to identify exactly where your diversity challenges are.
Our dashboard removes guesswork and uncertainty, giving you a clear picture of what's working well and what needs to be addressed, helping you make informed, positive decisions.

And, our maturity index model shows how to improve your attraction strategies to reach a more diverse audience

Find out more about our diversity dashboard here.

Find out more about our maturity index here.

WHAT DOES THIS MEAN FOR YOU?
Our solution recently helped a client who wanted to change the perception of their organisation and implement a more engaging experience throughout their candidates recruitment journey.

It typically takes us two weeks to integrate your data and build your bespoke dashboard.

View our recent case study here.

---
ADDITIONAL DIVERSITY, EQUALITY & INCLUSION RESOURCES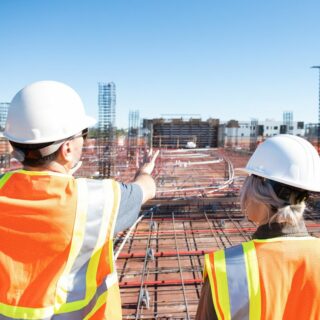 Case Studies
Situation Our client faced a decline in overall applications from graduates, raising concerns about the availability of diverse talent, especially in the engineering space. To address this challenge, they partnered with PeopleScout to develop a recruitment process that would prioritise diversity and inclusion in their hiring for graduates. The objective was not only to attract…
Articles
Once a taboo topic, menopause in the workplace is having a moment. And it's about time. Globally, 657 million women are in their menopausal years (aged 45–59) and around half contribute to the labour force. According to CIPD, three out of five (59%) working women between the ages of 45 and 55 who are experiencing menopause…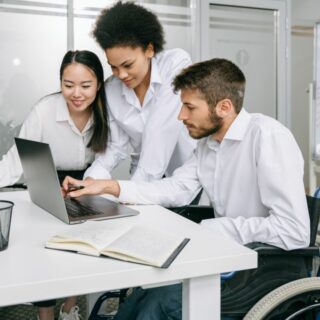 Articles
September 26th marks Human Resource (HR) Professional Day, where we recognise the dedication of HR experts. HR plays a vital role in organisations, serving as the bridge between management and the workforce. HR professionals are involved in all stages of an employee's journey, from talent sourcing to overseeing the departure process. The pandemic has changed…