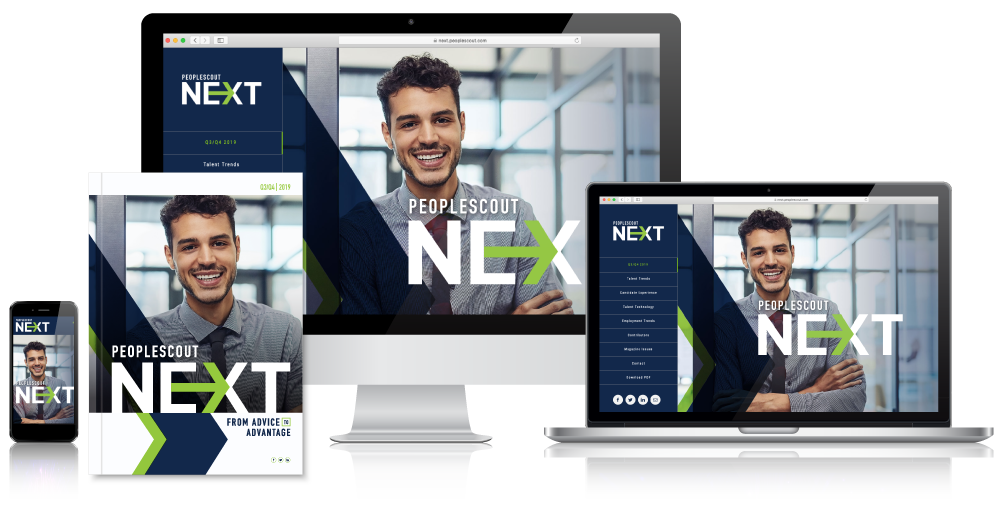 Your guide to what's next in talent acquisition
In a historically competitive labor market, talent acquisition must evolve from a routine-based function to one of greater strategic importance that provides a tangible competitive advantage for organizations.
Welcome to the Q3/Q4 2019 edition of PeopleScout NEXT, a resource designed to provide actionable insights into the trends and technologies propelling talent acquisition into the future.
In this issue of PeopleScout NEXT, you will find:
An interview with Liz Wiseman The New York Times best-selling author of "Multipliers: How the Best Leaders Make Everyone Smarter." Wiseman explains how her insights can be applied directly to the worlds of talent acquisition and workforce management.
A feature article from author and Founder of Phoenix5, Dana Look-Arimoto, where she walks us through how to set up an onboarding program that builds engagement from day one.
In addition to these features, you will find articles on passive sourcing, digital recruitment marketing, the importance of soft skills and best practices for contract worker management.