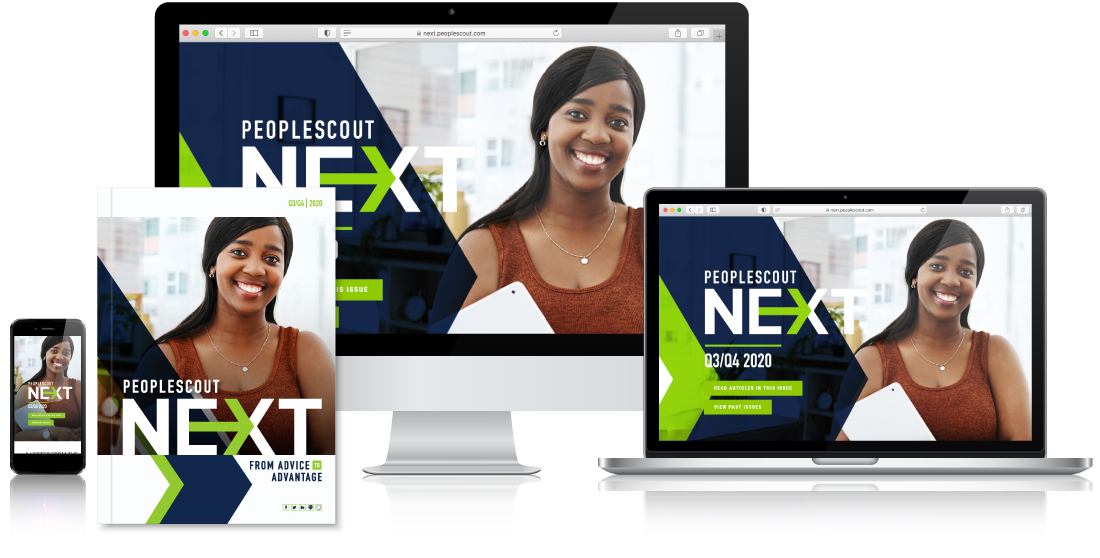 FRESH THINKING, FRESH POSSIBILITIES
HR professionals and their organisations now face an unpredictable future, but there are a few things that remain certain: the importance of finding the right talent to meet your business needs and ensuring that you have the right tools and technology to connect with the best talent faster and safer.
In this issue of PeopleScout NEXT, you'll get insights on:
Building impactful employee resource groups and exploring the meaning and importance of inclusion in the workplace
Workforce flexibility and remote work and what they mean for the future of talent acquisition
Why the time for talent pipelining is now
How MSP and contingent labor programs can help maintain business continuity
How the pandemic has affected your employer brand
The benefits of RPO in our new normal and more
At PeopleScout UK, we pride ourselves on going above and beyond. We provide more face-time, more advice, more expertise and more value.
Our approach to RPO, MSP, Total Workforce and Talent Advisory solutions is truly consultative.
Everything we'll do for your organisation is guided by one core principle: the solution must fit the problem not the other way around.
Our scale, diverse resources and flexible technology allow us to build you a solution from the ground up that reflects your culture as well as your resourcing needs.