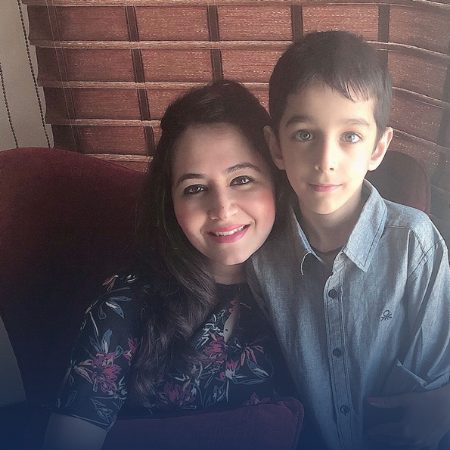 NEHA SHARMA
Director, HR
PEOPLESCOUT, INDIA
What do you do at PeopleScout day to day?
Although every day is not the same, I usually start my day by prioritizing and completing tasks that are already on my plate. Being an enabler to the business, I support business goals by making plans and actions that are directly related to employees and internal customers.
My day to day routine also goes in supporting and guiding my team through the challenges that they face. I meet them every day to check if everything is going fine and also motivate them to overcome any challenges.
How long have you been at PeopleScout and what was your first position here?
I've been with PeopleScout for three and half years and my first position was senior manager—HR business partner.
What does leadership mean to you?
Leadership for me is about setting realistic goals for the team which are directly aligned with the organization and guiding them at every step to be able to achieve those goals. For me, Leadership is also about "walk the talk"- be a role model. A leader should set a high benchmark for the team in order to inspire them to do their best. For example, I value self-learning and development a lot and I encourage the same in the team by developing myself every day – so that I am not just guiding them but also acting/behaving the same way I want them to be.
Do you have a leadership philosophy? If so, what is it?
My leadership philosophy is very simple—bring out the best of every individual and give them the empowerment to be innovative and creative. I've always done things I was not quite ready to do, but that is how you grow. Let your team explore and push them to learn. Also, I believe in using different lenses for different people because one size doesn't fit all. I try to understand the personal goals of my team members and align them to the organizational goals so that it is win-win for both.
What advice do you have for women getting started in their careers?
Speak up your mind. If you are not going to speak up, how is the world supposed to know you exist? There will be a moment when you have to choose whether to be silent or to stand up, but just be true—true to yourself. That's the value we promote as an organization too. Second, whatever you do, be different and you will stand out. Back your points with logic, and you can go anywhere. While starting your career don't think any task is too small to learn, keep yourself open for everything and make your roots strong. Have a tight grip on whatever you do or perform, and everything will fall into place.

What barriers have you faced in your career and how did you overcome them?
One of the barriers that I have faced in my career is that I don't belong to Top B school which resulted in losing some great opportunities in my career. However, I overcame this by my hard work and learnings that I have acquired throughout my professional career. And luckily, I also got to meet those managers who believe in taking risks and giving people a chance to prove themselves. They believed me and half of the credit goes to them.
What is the proudest moment in your career so far?
My career and my family both have always been equally important for me and every time I am able to balance both is the proudest moment for me. Every time I see myself growing/getting promoted to the next level and at the same time seeing my child growing from one grade to another with good academics scores – it is a proud moment for me. I feel complete and satisfied when both are running hand in hand. And I have always done that with the continuous support of my family, my managers & my team who have been part of the journey.