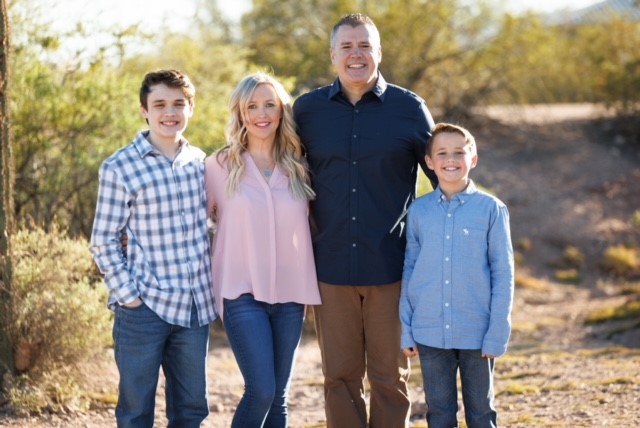 SARAH MURPHY
SVP, Client Delivery
PEOPLESCOUT, U.S.
What do you actually do at PeopleScout day to day?
As an SVP of Client Delivery, I am responsible for partnering with a portfolio of clients and leading our internal team who serve as an extension of our clients' internal TA (Talent Acquisition) function. I am fortunate to work with a talented team of leaders and client partners on strategy, delivery, innovation, and transformation, primarily in the healthcare, finance, government and hospitality industries.
How long have you been at PeopleScout and what was your first position here?
I have been with PeopleScout for 14 years and in the industry for 23 years. I was one of PeopleScout's first virtual employees, and today, I lead a 98% virtual team! I have always wanted to go "all in" on being a mom while also having a rewarding career, and I am grateful that PeopleScout was at the forefront of embracing the virtual model. 
Do you have a leadership philosophy? If so, what is it?
I would describe my leadership philosophy as a combination of authentic and transformational. I have high expectations for myself and our team and expect our best work and am passionate about innovation and continuous improvement. To balance that, I am incredibly supportive of balancing career and home life; it is a two-way street. 
Who is someone who has contributed to your success and how?
Many people have contributed to my success; it is difficult to mention just one. My family has been incredibly supportive. I have amazing parents, who provided my sister (another woman in leadership) and I a head start by investing in our education and instilling a strong work ethic. My husband has been tremendously supportive of my career and is often more confident that I can take the next step before I am! My mom, mother-in-law, and husband have helped make all of my travel possible. My boys Jackson & Maddox have been supportive as well and are tasked with ordering takeout on occasion. 
 
My team is incredibly talented, and they, along with my leaders, colleagues, and clients, have each taught me valuable lessons. My friends who balance careers and family continue to show me that what at times seems impossible—like homeschooling during Covid-19—is possible. 
 
Lastly, Taryn Owen, President and COO of TrueBlue, (our parent company), was instrumental in influencing me to continue to grow as an authentic leader. 
Who inspires you? Why?
I have really enjoyed podcasts and books by Brene Brown. I used to think perfection was something to strive for, but I have learned that growth requires vulnerability. I work hard at instilling in my boys that grit, resilience, vulnerability, and determination are much better life skills than perfection. In the last few years, my son has faced chronic illness, and he has inspired me through his resilience! 
What barriers have you faced in your career and how did you overcome them?
One of the barriers I faced early in my career was me. I was fortunate to have a friend share with me that women will often not apply to jobs unless they meet 100% of the qualifications. There were a couple of moments in my career where I had to "take a leap" out of my comfort zone, to the next level.
Although it wasn't really a barrier, a time where I felt overlooked is when I had my first professional role out of college at a recruitment firm. Due to my recruitment volume, I won the "winners circle" trip to Cancun. Upon my arrival, the President of the company shook my husband's hand and congratulated him. My husband "fit the mold" of what this particular company typically hired. I handled it very gracefully, and the following year, the President congratulated me.
What is the proudest moment in your career so far?
From a people leader perspective, the proudest moments in my career thus far have been to support individual contributors growing into leaders on our team, many of whom went on to be recognized at our annual awards ceremony. From a business perspective, it was taking a U.S. based client and expanding our support to EMEA and APAC — supporting 69 countries with a 10-year partnership. It was incredible to work with such a diverse and talented team. Finally, most recently, we had a talented team achieve 74,000 hires, for a premier client, in a hypercompetitive market.  
What can we all do to support women in leadership?
In the era of social media, it is typical for people to share their "highlight" real. This can sometimes lead to a never-ending cycle of comparison and self-doubt. I was fortunate to have female leaders who were not afraid to share their challenges and mistakes and influence me to focus less on perfection and more on authentic leadership. I think we also need to start having real conversations about the fact that work life balance is more of an art than science, and although I would like to "do it all", I have realized that it takes a village.